6 Ways To Unearth Your Inner Zen
Do you feel you've lost your joy? When was the last time you've felt calm and at peace within yourself? Unfortunately, in this life we all have to deal with things that seem unpleasant and bothersome. No one is free from stress in this world. But, thankfully there is a way back to finding your inner zen.
A place where nothing can move you. It is possible to reclaim your peace of mind. I believe that obtaining inner zen can be achieved by following six steps. Start by living in the moment, freeing yourself from unwanted distractions, identifying and resolving conflict, relinquishing your bad habits, and lastly by pursuing your dreams.
Here are some simple steps you can take towards unearthing your inner zen:
1. Take Control of Your Thought Life
One of the most important things we can do to unearth our inner zen is to take control of our thought patterns. The way we think directly affects how we feel. When we allow our thoughts to control our emotions and attitudes, we become unbalanced and start to move away from our center. Think of your thoughts as a rudder of a boat, when your thoughts are scattered and your mind is jumping from one thought to another, you will move off course. I find that practicing to live in the moment every day is one of the essential ingredients to unearthing your inner Zen.
This means being honest with yourself and learning to accept all of your feelings and emotions as they come without judgment. It takes too much energy to deal with regret about what you didn't accomplish in the past or what you hope to achieve in the future. Stress and anxiety from over thinking and worrying will rob you of present joy and can even steal years from your life if you let it.


2. Clear Out the Clutter
Keeping on top of even our smallest responsibilities is a must if we want to have peace of mind. Clutter plays a major role in making us feel stressed out, anxious, and scattered. Maybe you have piles of bills still laying on top of the desk that you haven't gotten around to paying or you may have a garage filled with old possessions you have been meaning to throw away, but you can't seem to find the time to dispose of them. Whatever the case may be, wherever there is clutter you'll find chaos.
It is important to release everything from you life that hinders you from finding your inner zen. A good way to stay on top of these mundane yet necessary tasks is to schedule them on your calendar. You may also want to ask someone you know to keep you accountable, just until you get in the habit of doing them consistently.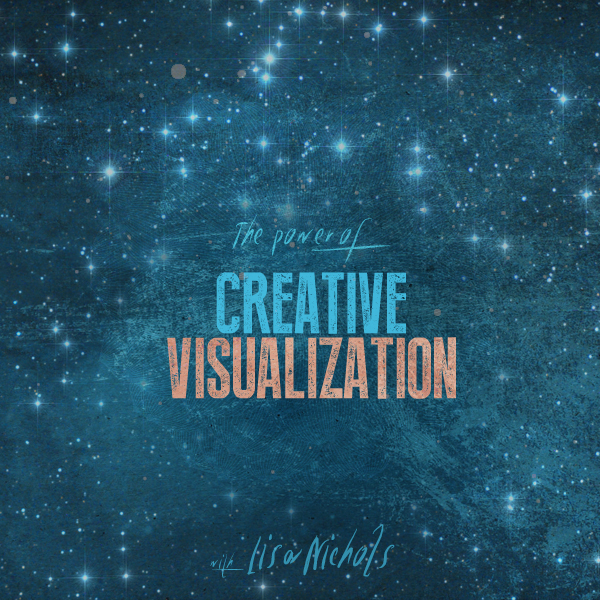 3. Replace Bad Habits with Good Habits
All of us can admit that we have at least one bad habit we need to work on changing. Whether it be smoking, eating too much junk food, or just being a couch potato. If it is impeding us from feeling good about ourselves, then we need to replace that bad habit with a good one. When we continue in our bad habits and are not taking care of our mind, body, and spirit, we lose confidence in the self.
In essence, we are robbing ourselves of our peace of mind. For instance, if you know you need to lose weight to become healthy and are not doing anything to contribute to that end, you will not feel good about yourself until you start to make small changes. So take charge of your destiny and take the steps towards becoming the person you were meant to be.
4. Strive to Resolve Conflict Quickly
Nothing keeps our soul more troubled then letting conflict go unresolved. Conflict stems primarily from pride and anger. When we let our pride get in the way of resolving a dispute, whether we are right or wrong in the situation, we leave it room to fester into animosity. Animosity leaves room for bitterness to grow within the confines of our inner being. If we can make it a point of resolving conflict quickly, we will not have to sacrifice our peace of mind. In this world, we will never be without conflict, but we don't have to let it disrupt our inner zen.
5. Focus on Easing Stress
It's no secret that stress is one of the leading cause of anxiety, depression, hypertension, ulcers, heart disease, along with a laundry list of other illnesses. To put it bluntly, stress kills. When we allow ourselves to become stressed out we are without inner peace. Stress and inner peace cannot coexist simultaneously. Instead of giving your worries power to control the way you think and feel, it would be good to take time out to meditate. Try sitting in a quiet place, close your eyes, take deep breaths and repeat positive affirmations, a mantra word, or scriptures.
Whatever will help you take the focus off of your worries. Meditation is an ancient practice that has been used for centuries to produce serenity and bring us back to our center. Meditation has great healing potential. There are many different types of meditation in the world such as Buddhist meditation, Qigong meditation, Transcendental meditation, and Christian meditation. The next time you are tempted to become stressed, remember there are positive ways to cope with every situation.
6. Set Your Sights On Reaching Your Goals
Do you still remember the dreams that were put on your heart years ago? Have you let them fall by the wayside because you feel that you have no time or energy to invest in making them a reality? As human beings, we are created with an innate desire to learn new things, grow in character and personality, and stretch in our God given abilities. We were never meant to become idle or lack purpose.
Unfortunately, many of us maintain a mediocre lifestyle. We have a tendency to put ourselves on autopilot. We get up early to rush our children off to school, go to work, come home to cook the meal, help the kids with their homework, and spend the rest of the evening watching television. Then the vicious cycle starts over again the next day.
There are so many excuses that can stop us from pursuing our dreams. What excuses have you used over the years for not realizing your dreams? Are they legitimate excuses or do they stem from fear and uncertainty? Zig Ziglar once said, "If you aim at nothing you'll hit it every time." What a profound statement! You know, it's never too late to reach for your dreams. It will take effort and perseverance to get started in the right direction, but eventually you will reap the rewards that come with hard work. So, make sure you have no regrets at the end of your journey and just go for it!
When we quiet our minds, our subconscious has a way of letting us know the truth about ourselves. You cannot change until you face that truth. If you are searching for clarity and inner peace be sure to take the time for self-evaluation.
Enjoy your journey towards unearthing your inner zen!
Barbara A. Boyle works full time as a civil servant, but in her spare time she writes short stories, poetry, and essays. Barbara is also pursuing free lance work and enjoys sharing her inspirational and motivational insights on her personal blog, 'Unearthing Inner Zen.'
How Neurobics Can improve Your Memory
When you are trying to improve your overall well-being, it is just as important to focus on your mental fitness as well as your physical fitness. Most people have heard of aerobics. Aerobic exercise is a great way to boost your heart rate and burn a few extra calories while improving your heart health. But, have you ever heard of Neurobics? Neurobics is the science behind brain exercise.
Yes, you can exercise your mind and keep it just as fit as your body. But, it is not like your brain is going to do any jumping jacks or jogging any time soon, right? So, what can you do to keep it fit, and how does exercising your brain actually improve your memory?
Let's dive a little deeper into how Neurobics actually works, and a few exercises you can try to boost your memory and overall brain health.
What Is Neurobics?
When you break Neurobics down, it stands for neurons + aerobics. Neurobic exercises increase the level of oxygen in your brain and "breathe life" into the neurons.
When those neurons are stronger and more stimulated, it improves your brain health – especially your memory. A good way to visualize how Neurobics actually helps is by picturing a piece of glass being blown into a decorative item. The glass maker has to stretch the piece when it is warm and malleable. But, once it is stretched out, it doesn't spring back to where was before. It stays permanently in place.
Neurobics work the same way. By taking part in an activity or experience that taxes your brain, you are "stretching" the neurons. Once they are stretched, they don't return to the shape that they were in before.
That is the point of Neurobics – to challenge your mind in different ways so that it gets stronger. If you are working out your body, doing the exact same exercise the same way each day, it would eventually cause your results to plateau. You have to switch things up to "confuse" your muscles and get them stronger. Working out your brain is just the same. With that in mind, let's cover a few easy Neurobics exercises that you can start doing right away.
Change Your Habits
One of the easiest (and yet, most challenging) ways to get started with Neurobics is to step out of your daily comfort zone. Some habits can already be detrimental to your memory, and cutting them out of your life will make a difference.
When you stop old habits, you are actually using Neurobics to challenge your brain into different thinking patterns. Some ideas to consider include:
Giving up (or at least cutting down) on television

Quitting smoking/drinking alcohol

Changing your eating habits

Exercising more
When you stop doing some of the things that you have grown comfortable with, you require your brain to stretch, adapt and change. As a result, you will start thinking clearer, become more focused, and remember more things.
Do Something Different
Some Neurobic exercises are things that you can do in just a few minutes each day – the equivalent of doing 50 jumping jacks in a five-minute work break. Things like solving a crossword puzzle, writing in a journal or giving yourself a High Five in a mirror can all fire up the neurons in your brain. Even yoga and/or meditation can force you to push away the "cluttered" thoughts that are in your head and require you to focus on one particular thing.
Neurobic Experiences
The places you go and the experiences that you jump into can be considered as Neurobic activities. Anything that challenges your mind and causes you to think differently about something is a great way to stretch your brain.
These could include going to a museum, a zoo, a musical performance, or even different cultural festivals. Allowing yourself to be open to new ideas and experiences is one of the best ways to exercise your brain and improve your memory.
Long-Lasting Benefits
Mark Twain said, "Twenty years from now, you will be more disappointed by the things that you didn't do than by the ones that you did do."
While one of the biggest benefits of Neurobics is improved memory, it is certainly not the only "perk" to this type of mental exercising. Neurobics can also help you to face your fears, live without regrets, and experience a fuller, more meaningful life.
They can give you the courage to take more chances and experience the rewards. They can turn you into a better leader. Most importantly, Neurobics can inspire you by changing the way you see the world around you.
If you are already passionate about your physical health, it could be time to start thinking about your mental fitness, too! Whether you want to improve your memory as you get older or just want to keep your mind as sharp as possible now, trying Neurobics is a great way to "stay in great mental shape".
Use some of the exercises listed here to get started. You might be surprised by just how quickly your focus and memory will start to improve.
8 Great Ways To Reward Your Employees
Employee engagement is more than a current trend – it is something that more businesses across the globe are starting to value for plenty of good reasons. When employees feel happy and appreciated, they are more likely to be productive and loyal to your company.
While basic benefits packages are still important, it is now more important than ever to go above and beyond for the people working for you. Not only can great rewards help you to hire the best talent, but they will also make your business environment a positive one where people will actually enjoy coming to work and do their best.
The great part about rewarding your employees is that you can let your creativity shine. Think about practical, functional rewards that your employees will actually use and appreciate. Then, don't be afraid to have some fun with your ideas.
Feeling stuck? Not sure where to get started? Let's cover some great ways to reward your employees.
1. Make Your Gratitude Public
Sometimes, the simplest gestures can make the biggest difference. If you really want your employees to feel good, make sure everyone knows how much you appreciate their hard work and dedication.
So, thank them publicly. The next time you have a company meeting or public event, carve out some time to thank people individually. Giving them a few moments of attention in a public setting is a great way to show them how much that you appreciate them. After all, who doesn't like to be complimented?
2. Give Time Off
A reward doesn't have to be something tangible to be valuable. If your employees have been working hard, reward them with some extra time off. It could be a long weekend, a surprise vacation, or even just an afternoon off on a random Tuesday.
If you do decide to reward them with some free time, make sure you let them know how much you appreciate the work that they have been doing. That appreciation, along with getting a break from work, can help them to feel more motivated and productive when they return.
3. The Little Things Count
You don't need to go overboard with flashy, expensive rewards. Sometimes, it's the little things that mean the most. Plus, you will be able to give them more frequently.
Hand out things like gift cards to local coffee shops or movie theaters, or give them something practical like a travel mug or ergonomic desk chair. Small gestures can really mean a lot and your employees will remember and appreciate the gesture.

4. Build Community Through Food
Everyone has to eat, but not everyone likes spending money on their lunch or bringing a regular sandwich from home.
One of the easiest ways to reward your employees is to have lunch catered in as often as possible. Not only does it show them how much you appreciate their work, but when everyone eats lunch together, it will build a more positive work environment. Your business benefits all around.
You can take things one step further by making your catered lunches a scheduled event, whether you do it once a week, once a month, etc. It gives people something to look forward to and serves as a constant reminder of your appreciation.
5. Subscription Services
Subscription services have become more popular than ever in recent years. They really grew during the pandemic, when most people started spending more time at home.
Consider signing your employees up for a subscription service you think they would enjoy. Perhaps give them a list of magazines that they can choose from and give them a years subscription for a job well done.

6. Schedule Company-wide Activities
Host company parties, picnics, and other fun events as often as possible. Everyone deserves to have fun after working hard, and it is another great opportunity for your employees to get closer, a build a better bond. Company activities can also help to prevent burnout in the workplace.
Make sure to include certain events that can include employees' family members so everyone can join in the fun and your workers don't have to be away from their loved ones. Family picnics, movie nights, bowling tournaments, or even a catered dinner are all great ways to make sure everyone is involved.
7. Extra Responsibility
While more responsibilities might not seem like a "reward" at first, it is how you present it to an employee that makes a difference.
When you sit down to talk to an employee about increasing their responsibilities, make sure they know why. Talk about how much you trust them and their ability to make decisions on their own. Let them know their value as a part of the company, and you take their career goals as seriously as they do.
8. Give Them A High Five
Giving someone a high five should not be confined just to sports. You have probably seen the viral videos of a teacher giving their students a high five as they enter the classroom. You can feel the positivity, genuine excitement and the wonderful energy from these videos. Research has shown that the biggest difference in whether or not someone will enjoy their job and be more productive, is not the amount of vacation time or their salary package. It is when someone has a manager who cares, appreciates and trusts them and makes them feel that they matter. The next time someone hits a target, makes a sale or gives great customer service why not give them a well deserved high five and see how it makes them feel.
While your employees might not regularly expect rewards, that is half the fun of giving them. Boosting morale, no matter how big or small your business might be, will make a big difference in how productive your workers are. It will shape the environment of your entire company, and the best part? It doesn't take a lot of time or money to reward people for a job well done. Get creative, get personal, and find unique ways to show your employees how much you appreciate them.