6 Ways To Unearth Your Inner Zen
Do you feel you've lost your joy? When was the last time you've felt calm and at peace within yourself? Unfortunately, in this life we all have to deal with things that seem unpleasant and bothersome. No one is free from stress in this world. But, thankfully there is a way back to finding your inner zen.
A place where nothing can move you. It is possible to reclaim your peace of mind. I believe that obtaining inner zen can be achieved by following six steps. Start by living in the moment, freeing yourself from unwanted distractions, identifying and resolving conflict, relinquishing your bad habits, and lastly by pursuing your dreams.
Here are some simple steps you can take towards unearthing your inner zen:
1. Take Control of Your Thought Life
One of the most important things we can do to unearth our inner zen is to take control of our thought patterns. The way we think directly affects how we feel. When we allow our thoughts to control our emotions and attitudes, we become unbalanced and start to move away from our center. Think of your thoughts as a rudder of a boat, when your thoughts are scattered and your mind is jumping from one thought to another, you will move off course. I find that practicing to live in the moment every day is one of the essential ingredients to unearthing your inner Zen. This means being honest with yourself and learning to accept all of your feelings and emotions as they come without judgment. It takes too much energy to deal with regret about what you didn't accomplish in the past or what you hope to achieve in the future. Stress and anxiety from over thinking and worrying will rob you of present joy and can even steal years from your life if you let it.


2. Clear Out the Clutter
Keeping on top of even our smallest responsibilities is a must if we want to have peace of mind. Clutter plays a major role in making us feel stressed out, anxious, and scattered. Maybe you have piles of bills still laying on top of the desk that you haven't gotten around to paying or you may have a garage filled with old possessions you have been meaning to throw away, but you can't seem to find the time to dispose of them. Whatever the case may be, wherever there is clutter you'll find chaos. It is important to release everything from you life that hinders you from finding your inner zen. A good way to stay on top of these mundane yet necessary tasks is to schedule them on your calendar. You may also want to ask someone you know to keep you accountable, just until you get in the habit of doing them consistently.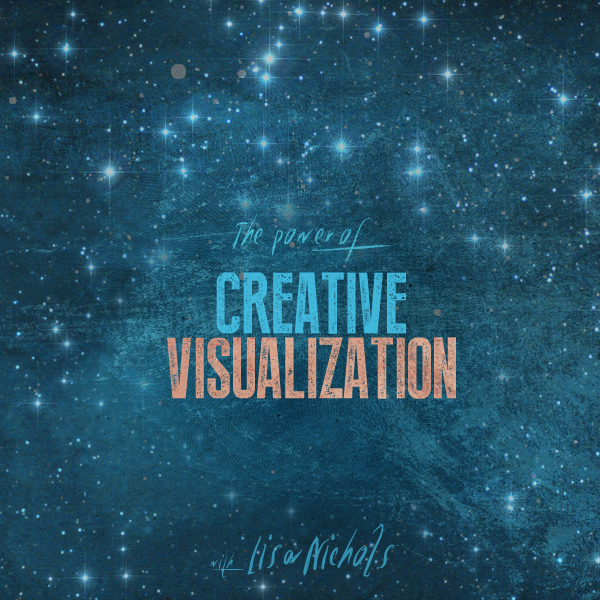 3. Replace Bad Habits with Good Habits
All of us can admit that we have at least one bad habit we need to work on changing. Whether it be smoking, eating too much junk food, or just being a couch potato. If it is impeding us from feeling good about ourselves, then we need to replace that bad habit with a good one. When we continue in our bad habits and are not taking care of our mind, body, and spirit, we lose confidence in the self. In essence, we are robbing ourselves of our peace of mind. For instance, if you know you need to lose weight to become healthy and are not doing anything to contribute to that end, you will not feel good about yourself until you start to make small changes. So take charge of your destiny and take the steps towards becoming the person you were meant to be.
4. Strive to Resolve Conflict Quickly
Nothing keeps our soul more troubled then letting conflict go unresolved. Conflict stems primarily from pride and anger. When we let our pride get in the way of resolving a dispute, whether we are right or wrong in the situation, we leave it room to fester into animosity. Animosity leaves room for bitterness to grow within the confines of our inner being. If we can make it a point of resolving conflict quickly, we will not have to sacrifice our peace of mind. In this world, we will never be without conflict, but we don't have to let it disrupt our inner zen.
5. Focus on Easing Stress
It's no secret that stress is one of the leading cause of anxiety, depression, hypertension, ulcers, heart disease, along with a laundry list of other illnesses. To put it bluntly, stress kills. When we allow ourselves to become stressed out we are without inner peace. Stress and inner peace cannot coexist simultaneously. Instead of giving your worries power to control the way you think and feel, it would be good to take time out to meditate. Try sitting in a quiet place, close your eyes, take deep breaths and repeat positive affirmations, a mantra word, or scriptures. Whatever will help you take the focus off of your worries. Meditation is an ancient practice that has been used for centuries to produce serenity and bring us back to our center. Meditation has great healing potential. There are many different types of meditation in the world such as Buddhist meditation, Qigong meditation, Transcendental meditation, and Christian meditation. The next time you are tempted to become stressed, remember there are positive ways to cope with every situation.
6. Set Your Sights On Reaching Your Goals
Do you still remember the dreams that were put on your heart years ago? Have you let them fall by the wayside because you feel that you have no time or energy to invest in making them a reality? As human beings, we are created with an innate desire to learn new things, grow in character and personality, and stretch in our God given abilities. We were never meant to become idle or lack purpose. Unfortunately, many of us maintain a mediocre lifestyle. We have a tendency to put ourselves on autopilot. We get up early to rush our children off to school, go to work, come home to cook the meal, help the kids with their homework, and spend the rest of the evening watching television. Then the vicious cycle starts over again the next day. There are so many excuses that can stop us from pursuing our dreams. What excuses have you used over the years for not realizing your dreams? Are they legitimate excuses or do they stem from fear and uncertainty? Zig Ziglar once said, "If you aim at nothing you'll hit it every time." What a profound statement! You know, it's never too late to reach for your dreams. It will take effort and perseverance to get started in the right direction, but eventually you will reap the rewards that come with hard work. So, make sure you have no regrets at the end of your journey and just go for it!
When we quiet our minds, our subconscious has a way of letting us know the truth about ourselves. You cannot change until you face that truth. If you are searching for clarity and inner peace be sure to take the time for self-evaluation.
Enjoy your journey towards unearthing your inner zen!
Barbara A. Boyle works full time as a civil servant, but in her spare time she writes short stories, poetry, and essays. Barbara is also pursuing free lance work and enjoys sharing her inspirational and motivational insights on her personal blog, 'Unearthing Inner Zen.'
6 Things To Remember When You Think That You're Not Good Enough
Have you ever had moments where you feel completely inadequate? Maybe a specific situation comes up and you think there is no way that you would ever be good enough to do what is needed. Or, maybe you feel that way all the time and you can't seem to get past it.
Thinking that you are not good enough and having low self-esteem tend to go hand-in-hand, but they are slightly different.
Thankfully, you can work on both of them by changing your thinking habits and banishing some of that negative self-talk from your mindset. Whether you think you are not good enough in certain situations or you have a hard time believing that you are good enough for almost anything, it doesn't have to be that way forever.
Let's look at a few things you should always keep in mind when those thoughts come in, and how you can start to convince yourself of your true worth.
1. You Are Not Alone
Thinking that you are not good enough can cause a lonely existence. You might not want to put your burdens on others, so you don't talk about it. You might also think that everyone else is perfectly happy with who they are, and are confident in everything that they do.
Nothing could be further from the truth.
The reality is, you never know what other people are fully thinking/feeling. What you can count on, though, is that there are so many others who feel just like you, and are constantly wondering if they are "enough". Knowing that you are not alone can help you to work through your feelings without feeling so isolated.
2. You Have Your Own Skills
A common reason why people tend to think they are not good enough is because they don't have a specific talent or skill that someone else has. But you probably have something that person doesn't, too.
Everyone has their own abilities and things that make them unique. Instead of focusing on what you don't have, keep your mind on your talents and what makes you special.
"If you want to make a permanent change, stop focusing on the size of your problems and start focusing on the size of you!" – T. Harv Eker
3. You Can't Be Perfect
Perfection is a fruitless thing to chase. Many people who question their self-worth do so because they are perfectionists.
But, if you set such a high standard for yourself, you will always be disappointed. Perfection doesn't exist, and while you can strive to be your best, it is important to understand human error and limits. That doesn't mean the things you do are some how "less" than great. But, striving for perfection is something that can make you feel inadequate.
4. You Are Worthy of Loving Yourself
Love tends to be the answer for so many things, including any pain or turmoil that you might be going through. Thinking that you are not good enough is an easy way to cause yourself sadness and pain. Those thoughts can quickly snowball and you might start to think about more negative things about yourself.
Instead of fueling those negative thoughts, choose love. Love is like a permanent band-aid for the pain that you are going through. It is a great way to comfort yourself, provide reassurance, and get a clearer picture of who you really are and all of the wonderful things that you can offer the world. By choosing self-love, you can start to see yourself in a more positive light, and push those negative thoughts away.
"We must fall in love with ourselves. I don't like myself. I'm crazy about myself." – Mae West
5. Mistakes Can Be a Good Thing
Do you ever find yourself feeling especially inadequate when you "fail"? While that is not uncommon, that word should really be removed from your vocabulary.
Everyone "fails" at times, because again, perfection is not attainable. When you start to consider anything less than perfection to be a failure, it is easy to beat yourself up and think that you will never amount to the things that you truly want.
But, when you start to view your failures and mistakes as good things and stepping stones, you can completely shift your perspective and realize that not only are you good enough, but you are also resilient and strong. Some of the biggest "failures" in history went on to be the most successful people because they learned from their mistakes. They looked at the things that went wrong and considered how they could change them.
It is important to use your mistakes as a way to learn and grow. When you are able to do that, you will find a greater sense of fulfillment when things finally come together and you get it "right".
"I've missed more than 9000 shots in my career. I've lost almost 300 games. 26 times, I've been trusted to take the game winning shot and missed. I've failed over and over and over again in my life. And that is why I succeed." – Michael Jordon
6. Gratitude Goes a Long Way
It might not always feel easy to accept and be grateful for who you are. But, it is incredibly important. Instead of thinking about the things you don't have or areas where you are not "good enough", choose to actively think about and pursue the positive. Focus on what you are grateful for. The more that you do that, the easier it will be to banish those thoughts of doubt and insecurity. I like to start every day by using my journal and begin by writing down three things that I am grateful for.

"Gratitude makes sense of our past, brings peace for today, and creates a vision for tomorrow." — Melody Beattie
Once you really start to think about it, you will find that you have more to be grateful for than you may have initially realized, and that way of thinking can help you to establish healthier, more positive thoughts about yourself that will last a lifetime.
50 Thought Provoking Existential Questions
What are existential questions?
Existential questions are usually deep, philosophical questions that question just that — our very existence.
They can be great conversation starters and they can also sometimes make for a passionate discussion. The following existential questions can be a great way to get to know someone better and perhaps even learn new things about yourself.
The word existential comes from the Latin word "existentia", which means to exist. Existential questions challenge our way of thinking, our beliefs and our perspective.

Is there a right or wrong answer to an existential question? Perhaps not, as each question usually just asks more questions.
I have put together the following list of thought provoking existential questions so that you can perhaps start an internal conversation with yourself or start an interesting debate with your friends.
50 Thought Provoking Existential Questions
1. Are there limits to human creativity?
2. What makes something beautiful?
3. How do we know if we're doing the right thing?
4. Who am I?
5. What is one thing that every human should get to experience in their life?
6. Do you believe in a power greater than humanity?
7. Are we given enough time?
8. Is privacy a right?
9. What is the best way for a person to attain happiness?
10. Are we alone in the universe?
11. What is love?
12. How would you define genius?
13. What do you think your purpose is?
14. If babies are considered innocent, when do people cease to be innocent?
15. Is it better to expand your knowledge or to deepen it?
16. Why do you think we are here?
17. How important is 'play' in living a healthy and fulfilling life?
18. Do you have a right to be happy, or should you earn it?
19. What happens when I die?
20. What worries me the most about the future?
21. What is a person? Is it the mind, or the body?
22. Would the world be a better place if all leaders were women? If you answered yes, why?
23. What activity have I done that has made me feel the most alive?
24. Does truth exist without evidence?
25. If I had to instill one piece of advice in a newborn baby's mind, what advice would I give?
26. Does a person have a soul? If so, where is it?
27. Is intelligence or wisdom more useful?
28. Is it more important to love or be loved?
29. What would make the world a better place?
30. How should we measure our lives? In years? In moments? In accomplishments? Something else?
31. What is the difference between living and simply existing?
32. If you died today, would you be satisfied with the life you've lived?
33. What advice would you tell your younger self?
34. Which is worse: failing or never trying?
35. Is a minimum wage a good idea? What about a maximum wage?
36. What is the most important goal every person should have?
37. Can anything ever really be considered 'true' or is everything subjective?
38. Is the world a better place with humans in it?
39. If extra-terrestrial life was discovered, how do you think humanity would react?
40. Is happiness just a mixture of chemicals circulating through our bodies?
41. Where do you think we go when we die?
42. Have I done anything lately worth remembering?
43. Can you ever have full control over your own life?
44. How do you know that you are not dreaming right now?
45. Is one lifetime enough?
46. What matters most in my life?
47. Is a person ever truly evil? If so, are they born that way?
48. What is the meaning of life?
49. Is humanity going in the right or wrong direction?
50. What does it mean to live a good life?
I hope that you enjoyed these thought provoking existential questions. I hope that they perhaps made you think about your beliefs, yourself and the world around you (the bigger picture). If you discuss these questions with a friend, remember, there is probably no right and wrong answers, usually just a matter of opinion.
30 Life Lessons That I Would Tell My Younger Self
I clearly remember when I was 18, then 25 and in then what seems like a flash, I have recently celebrated by 50th birthday. While some people might dread the thoughts of hitting such a milestone. (more…)